How to Decorate Senior Living Residences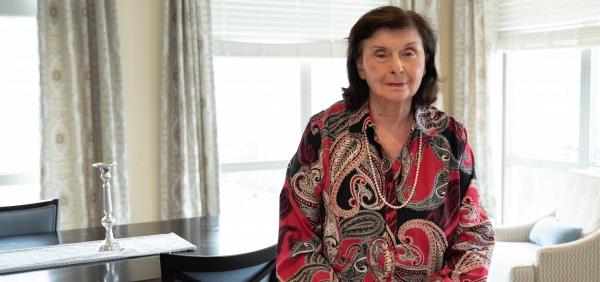 Best Decorating Tips for Memory Care or Assisted Living Residences 
Helping a loved one move into a  Memory Care or Assisted Living community is a life transition that may be fraught with emotion, especially if your loved one is reluctant to move. Supporting them during this time of uncertainty can help ease the transition, and sometimes the details of arranging and decorating their new residence can make all the difference.
Creating a comfortable home environment can influence quality of life in Memory Care communities, helping your loved one feel at home in a new place. A thoughtful plan for decorating the new space can help boost your loved one's emotional well-being, physical safety and overall enjoyment of their new home. Here, we share  some fun and functional decorating tips for residences in Memory Care and Assisted Living communities to make life easier for your loved one.
Arrange Furniture Thoughtfully
Before moving in, it helps to visualize the space so you can plan the best arrangement for furniture and other items. Take measurements of the furniture you plan to bring so you know exactly where they'll fit, and mark up a floor plan of the room showing where each furniture item should go. Doing so can help avoid any surprises and streamline the process of moving in.
Tip: Setting up furniture in the same or similar arrangement as it was in their former home can be helpful for those with memory loss. Bringing smaller pieces of familiar furniture can be a comfort in a new place.
Involve Your Loved One
As much as possible, give your loved one the opportunity to be involved in the process of decorating their new home. Having a say in selecting photos and displaying keepsakes can help them feel more connected and create a stronger sense of pride and ownership of their new home.
Tip: One of the first boxes to unpack should be your loved one's collection of framed photos. Photos of your loved one's children, grandchildren, partner, friends, and pets is a wonderful reminder of family and home. Arrange them in the room where they're easily visible from your loved one's favorite chair, or wherever they spent the most  time.
Be Mindful of Safety
In addition to helping your loved one maintain independence and prevent falls, Memory Care communities are intentionally designed with lighting and safety features to help with awareness and orientation. It's important to maintain these safety features when you're adding furniture and decor to your loved one's apartment. For example, rugs can be a tripping hazard for people with dementia (and anyone who has trouble with balance), so it's best to keep floors free of rugs. Electrical cords are another tripping hazard; it's a good idea to adhere cords to the wall or hide them behind furniture.
Tip: Busy patterns can be distracting or confusing for people with dementia. Instead, opt for solid colors that provide contrast.
Use Natural Elements
Fresh flowers and houseplants add a beautiful burst of color and greenery that can brighten a room and provide a connection to nature. Plus, taking care of plants and watching them grow can provide enjoyment and purpose for older adults.
Tip: Brighten a room with authentic-looking artificial plants that offer the same benefits without the ongoing maintenance of houseplants or fresh flowers.
Make It Personal
Adding personal touches can increase familiarity for those with memory loss, and reinforce memories through photos, artwark, awards and memorabilia. Bring past adventures and hobbies to life with treasured photos or other items that represent their talents and personality. Perhaps your loved one served in the military, worked as a librarian, or loved spending time on a fishing boat. Being surrounded with familiar things from their past can trigger memories and help them stay engaged with the world.
Tip: Consider setting up an area of the apartment where your loved one can pursue their hobbies, whether that's putting together a puzzle, crafting or playing checkers.
Design a Space for Visitors
Create a comfortable space for visitors to relax and spend time with your loved one, whether they're popping in for a quick visit or staying for a long chat. A comfortable sitting area with a cozy sofa or armchair is perfect for entertaining guests.
Tip:  Decorate the door with a wreath or sign that welcomes visitors and also helps your loved one identify their residence. It can also be fun and meaningful to keep a guest book for visitors to sign. Select a creatively designed blank journal and leave it on a coffee table along with pencils, pens, or markers for adults and children to write notes and draw pictures about their visit.
Supporting Your Loved One The Artis Way
The Artis Way is the unwavering philosophy of Artis Senior Living — a refreshingly different approach to Memory Care provided within a secure, intuitively designed community. Learn more about Artis Senior Living communities and our innovative approach to caring for residents and helping them live empowered every day.