Not All Memory Care is Created Equal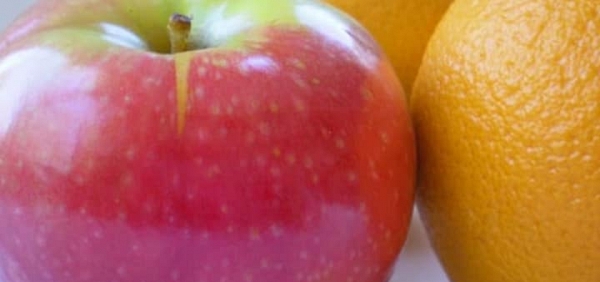 By Judy Trerotola
Director of Marketing, Artis Senior Living of Reading
October 9, 2018
With the rise in incidence and awareness over time of Alzheimer's disease and related dementias, there has been a great deal more attention paid to the services and settings needed to support those with memory impairment and those who care for them. Memory Care settings have proliferated to address this burgeoning need. However, within this broad category of care settings there are important distinctions of which anyone in search of care for their loved one should be aware. Some communities, like Artis Senior Living, stand out above the rest.  Not all memory care is created equal!
The majority of available memory care settings are comprised of a locked wing or floor in traditional assisted living communities. Whereas 75-80% of the community will be occupied by mainstream assisted living residents who are their primary focus, only about 20-25% of units will be devoted to those with some form of dementia, and who's physical and cognitive status renders them inappropriate for the larger community. In those communities, upon entering you may walk past the fountains, grand pianos and staircases, none of which is accessible to those in the "wing" or "unit" that has been set aside for those with dementia.
Then there is specialized, free standing memory care, like Artis Senior Living, which offers some very stark and important distinctions. But, even among free-standing memory care settings there are differences in philosophy, approach and quality of care.  As an all-secured community, Artis offers its residents complete freedom to enjoy the entire building, inside and out. Our physical space is designed to maximize freedom for residents, provide them with their own comfortable, private residential space, but then to encourage residents to take advantage of the warm and inviting neighborhood surrounding their own suite as well as the generously appointed community center and other common areas.
Our staff is trained exclusively in the care and comfort of those with dementia. An initial, rigorous orientation, and regular monthly in-service trainings instill in staff an understanding of the unique physical, cognitive and emotional challenges residents face, and tools and strategies available to make residents successful. All associates live and breathe The ARTIS Way in all we do by giving our residents the Ability to have a voice, Respecting and maintaining relationships, Treasuring each person's uniqueness, Integrity in all we do, and through Success and recognition.
Our unique approach to engagement begins with our Director of Partnership Development, who is empowered to form and nurture partnerships between all stakeholders in the expert and compassionate care of our residents. This begins with a detailed Partnership Profile through which she gets to know each resident as a unique individual, celebrating their talents and passions, and offering regular opportunities for them to do what they love. This is accomplished through our robust Enrichment program, conducted by our multi-person Life Enrichment staff, each with their own talents and personalized approach. All programs and activities are focused on helping to preserve residents' abilities, enabling them to enjoy long held passions and even encouraging them to embrace new experiences.
Finally, and this is just as critical, is the generous support that we provide to our families. Whether through participating in our regular Caregiver Support group, the monthly dementia education programs open to Artis families as well as the broader community, or the frequent celebrations designed to bring families, staff and residents together in joy, Artis understands that support comes in many forms. We pride ourselves in creating social and festive opportunities that families can enjoy with their loved ones, with the reassurance of knowing that their loved ones care needs are being met. This outstanding community has enabled our residents to live their best lives, and has touched those who love them, so much so that we have had family members become volunteers and even join the Artis staff. Our pool of volunteers has grown to over 20 strong as word has gotten out that Artis Senior Living is a joyful and fulfilling place to be.
Rather than further expounding on the ways in which Artis stands apart from the others, we will let the kind input we have received from our families speak for itself.
No, not all memory care is created equal. Artis welcomes families to stop in for coffee and a chat, to discover that difference for themselves.
Heather, one month ago:
My mother has been at Artis Senior Living of Reading for almost a year now.   I have been very, very happy with Artis and her care. Not only is it beautiful there but the staff is wonderful.  They always go out of their way to make my mother comfortable. The activities are fabulous… from crafts, gardening, and music, to outings and even dancing. To watch my mother get up and ballroom dance, was so wonderful.  It brought such joy to her and myself to see her so happy. I would highly recommend Artis Senior Living!!
Patrice, one month ago:
My mom has been at Artis for about 4 months. My sister and I are thrilled with the care, respect and compassion she has received. All the staff members are warm and friendly and it's obvious that they really care about the patients and patient's family. I usually visit in the evenings after work and am always welcomed to join in whatever activity/game they are playing. I feel so lucky that we have found such a wonderful place for our mother—her life is full and stimulating despite the dementia and this is because of the superior staff at every level. Thank you so very much Artis for making what could have been a sad, dark time into a warm and wonderful new lease on life!
Joseph, 5 months ago:
After visiting several residences for our father, we chose Artis Senior Living of Reading. We found the residence to be well laid out and welcoming. To quote our father, the residence is " bright and they keep it clean". The 24/7 nursing care on site as well as the options to have Dad as a patient of Doctors Care at Home and prescription delivery, give us great peace of mind.
Our father moved into Artis in mid-January of this year, one month before his 102nd birthday.  We were very concerned about his adjusting to not living in his own home. However, his transition from home to senior living went very smoothly. On move in day, there was a personalized welcome sign in the lobby area and he was greeted by the whole management team and care partners. He enjoys visits from friends and family, especially his weekly visits from his granddaughter and her dog.
Our father participates in daily activities such as physical exercise, memory games, and field trips.  There are many special events and activities which may involve local school children, adult volunteers, guest music and dance instruction and performances.
The whole staff at Artis is fully engaged with the residents and their families.  The care partners' interactions with the residents show a genuine concern for their well-being. They help create an atmosphere that is light and fun but always safe. The members of the management team know each resident by name (their families' names as well), their interests, and are often found in conversation with the residents.  Artis keeps the lines of communication open with our family through personal conversations, text messages, and emails as well as offering seminars on relevant topics.
Recently on his arrival back at Artis after an outside appointment, Dad commented, "Ah! Home, sweet home".
Our family is glad that we found Artis Senior Living of Reading.
Amy, 9 months ago:
I made the best decision putting my mom here! The philosophy is so fantastic and they have given my mom a new purpose in life! It wasn't an easy decision to move my mom and I was ridden with guilt. But it was the best thing I could have done for her and for me! I am happy to be her daughter again.