Engaging Online Games for Seniors to Play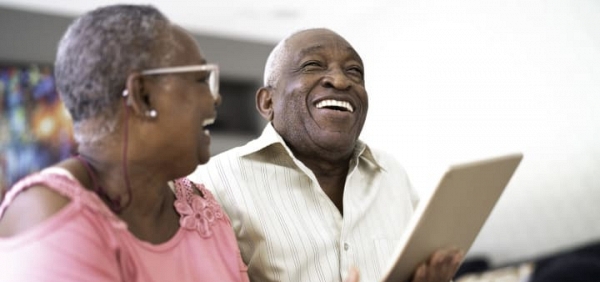 Technology isn't just for millennials. There are some popular and easy-to-use games out there that seniors can get just as much enjoyment out of as their younger counterparts. And some are even interactive and can be played with your loved one from afar. Here are some of our favorite mind-stimulating games for seniors to play.
Chess
Nothing gets your brain's gears turning quite like a game of chess. And there are countless ways to play online – for free! One of the most popular is Chess.com, which lets you pick your skill level – anything from easy to grandmaster – and take on the computer. You will have to register for a free account if you want to play against humans. You can even challenge friends and family members. Chess.com also comes in app form, with versions available for your Apple or Android device.
Sudoku
Sudoku is one of the most popular online brain games out there, and Sudoku.com is one of the more popular websites for this puzzle game. It is also available as an app for your Apple or Android device. Build your skill by trying different difficulty levels and compete against the clock to see how swiftly you can solve puzzles.
Word Games
There are a number of word games out there that are perfect for seniors. Here are just a few:
Words With Friends 2
Keep your vocabulary skills sharp by challenging friends and family in this timeless multiplayer classic available on Apple and Android platforms. Similar to Scrabble, the aim of this game is to form words out of letter tiles you draw. You accumulate points based on the complexity of the words you come up with.
Online Scrabble
Prefer to play the original? Take on friends and family in online Scrabble, available for both iPhone and Android devices.
WordBrain
Another fun word puzzle game, WordBrain challenges players to find words hidden in a puzzle board of scrambled letters. It is simultaneously maddening and addictive. Download the app for either an Apple or Android device.
Solitaire
Who doesn't love this classic card game? One of the most popular and addictive online games out there, you can find countless places to play online with a Google search. Easier yet, download MobilityWare's highly rated version in app form for your Apple or Android phone or tablet. Solitaire engages the brain by exercising your quick-thinking and problem-solving skills!
Lumosity Brain Games
Lumosity offers a number of ways to put your brain to work. This highly regarded website features more than 60 "brain training games backed by science." Lumosity's exercises put your mind to the test in a variety of areas, including speed, memory, attention, problem solving, language, and math. Play a limited number of games for free or spring for a premium membership and gain access to Lumosity's full library of games.
Looking for more ideas? Check out AARP's running list of games it recommends for seniors!
Interested in other fun activities to help seniors stay mentally or physically active? Or are you looking for information on Artis Senior Living communities? Visit our blog today!