Coronavirus: What Actions Seniors Can Take to Help Protect Themselves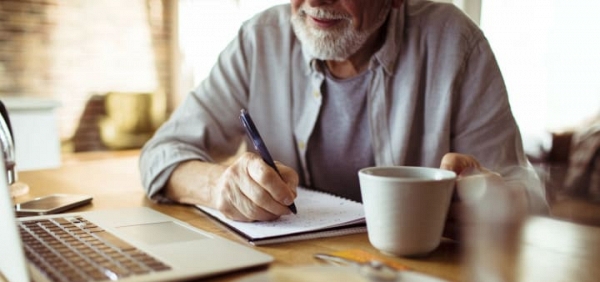 The new coronavirus, COVID-19, has quickly become a pandemic, spreading across the globe, and putting older adults ages 60 and up and those with severe chronic illnesses in danger. If you or your loved one falls into one or both of these categories, extra caution needs to be taken in order to avoid infection.
Read on to learn some critical tips on how you can help protect yourself and your loved ones during the coronavirus outbreak.
Cancel Any Non-Essential Medical Appointments
There are several reasons to cancel appointments that can wait until later. First, if you are not infected, you could be taking away essential care from those who really need it. Second, when you visit a medical facility, your risk of coming into contact with an infected person grows significantly. Avoiding places where sick people congregate is an important way to help protect yourself.
If you do have an important appointment coming up, you may be able to attend it through video on your smartphone or computer. Ask your doctor's office if this is a possibility. You may need to arrange for a family member or tech-savvy friend to help you set up the necessary equipment. If you must go in for your appointment, check with your doctor's office to see if you can wait in your car when you arrive, and then walk directly into a room when one becomes available. And remember, keep three feet of distance between you and others, and wash your hands frequently and thoroughly (scrub for at least 20 seconds with soap and warm water), especially after blowing your nose, coughing, or sneezing, or having been in a public place.
Stock Up On Medications
Ask your doctor if it's possible to change your medications from 30-day to 90-day supplies. If this isn't an option, look into mail ordering your prescriptions. This will help you limit your exposure to others in general, as well as possibly sick people at your pharmacy. You should also stock up on any over-the-counter medicines you might need.
Stock Up On Household Items
You should also stock up on household items such as fresh and canned foods, toothpaste, toilet paper, and any other goods you use regularly. It's impossible to know for sure how much worse the spread of this illness may get, but to play it safe, it's a good idea to have everything you might need to stay home for an extended period of time.
But if you run out of something, don't panic. Many large grocery chains now offer grocery delivery services, and many communities have other services, as well, such as Amazon Fresh and Google Express. Or ask a friend or loved one for help. We're all in this together and it's in each person's interest to help keep their friends and loved ones healthy.
Practice Good Hygiene
Wash your hands frequently, especially if you are leaving your home or people are visiting. Scrub with soap and warm water for at least 20 seconds, and avoid touching your face as much as possible. It's also a good idea to have hand sanitizer, if it's available, to use supplementally. Don't worry if you can't find any – in many places it is sold out completely. Just continue to be extra aware of your handwashing. You should also clean and disinfect your home often, particularly surfaces that are frequently touched such as doorknobs, counters and tabletops, bathroom surfaces, sink fixtures, and cellphones or home telephones. Again, this is especially important if anyone is coming and going from your home.
Avoid Crowds
This can primarily be achieved by following the tips above, but it also includes foregoing other social events like concerts, movies, and church services. If you must attend an event in a crowded place, limit yourself to spaces that are well ventilated and avoid close contact as much as possible. The World Health Organization recommends maintaining a space of at least three feet between you and anyone who is coughing or sneezing.
Maintain a Healthy Lifestyle
Just as avoiding certain situations and interactions is important to staying healthy during the coronavirus outbreak, keeping up with your other activities is also important. If you haven't been diagnosed with the illness, you should find ways to continue:
Socializing. For your mental health, it's important to continue interacting with other people, even if that means via the telephone or apps like FaceTime or Skype. Stay up to date on the severity of the outbreak in your area. This will help you judge how safe it is in your community.
Exercising. Whether this means adopting a new exercise routine within your home or apartment, or changing your current routine so that it involves fewer people, it's important to stay active. Talk to your doctor or the staff at your community about how you can keep exercising during the outbreak.
Eating right. Maintain a healthy diet as much as possible. If you run out of fresh foods, contact the staff at your senior living community, friends, family, or a grocery delivery service to get the foods you need.
If you are feeling sick, contact your doctor right away to get tested. If you have been diagnosed with coronavirus, speak with your doctor or community caregivers for advice on keeping yourself and others safe.
Family of those living in a senior community should call ahead to make sure the community is allowing visitors.
For more tips on staying healthy, visit the Artis Senior Living.